Bleadon Country Sports 2013
Thank you to everyone who came along to the show on the 17th August, and to all the helpers.
The weather on the day was dry in-spite of a forecast of heavy storms and high winds!
Entries were lower than usual in some of the horsey events but the dog show and the sports went very well.
From the proceeds of the 2013 show, £300 was donated to Somerset Levels Riding for the Disabled Association Carriage Driving Group and Hearing Dogs for Deaf People. Date for 2014 show will be Saturday 30th August.
Alison Hillyer
The 75th Annual
Bleadon Country Sports and Companion Dog Show
Saturday 30th August 2014
Appledore Farm, Lympsham (on A370 by Jeff Browns Garage, click here for map)
Horse events start at 9am. Dog show and sports start at 2pm (details below).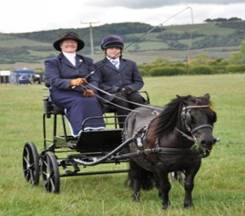 The show has been held in and around Bleadon for 74 years and is a mixture of horse events, dog show and fun sports for children and adults. All proceeds from the show will be donated to Riding for the Disabled and Hearing Dogs for Deaf People. So please come along and support this popular local event.